Applications for the 2020 Sparkly Devil Memorial Scholarship will open Monday, 1/20/20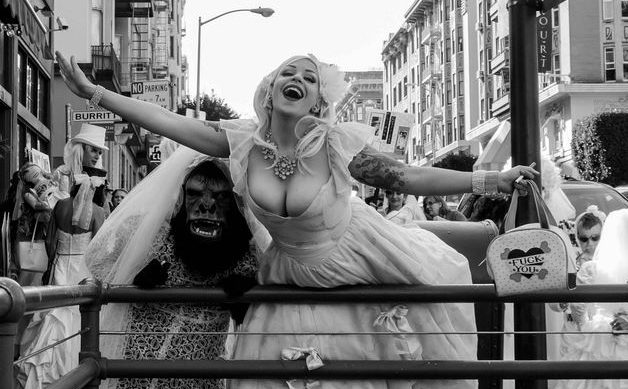 Learn from the Legends of Burlesque!
Applications are now open for the 2020 Sparkly Devil Memorial Scholarship, now in its sixth year! The scholarship builds on the inspirational work of the late Sparkly Devil to foster a stronger burlesque community and to carry on the knowledge and wisdom of burlesque's living legends. The recipient will receive:
A full pass to the 2020 BHoF Weekender (held August 27-30, 2020)
4 nights of hotel accommodation at The Orleans Hotel and Casino during the Weekender
Admission to ALL Master Classes in the BHoF Weekender Finishing School
A coveted slot as an escort for one of the Legends attending the Weekender
A certificate of accomplishment suitable for framing and/or rhinestoning
"I'm profoundly grateful to the Burlesque Hall of Fame and I'm forever changed because of this experience," wrote 2019's scholarship recipient, Precious Ephemera. "We are standing on the shoulders of giants and the view is spectacular.  We owe it to them to keep the burlesque flame burning bright and let their passion continue to live through us."
Hear from past scholarship winners:
2014 Goldie Candela
2015 Tessa Von Twinkle
2016 Egypt Blaque Knyle
2017 Raven Virginia
2018: The Baroness
2019: Precious Ephemera
Are you ready to carry on Sparkly's mission and our community's vision? Apply below! Applications will be accepted through 11:59pm Sunday, February 23, 2020.
CLICK HERE to apply for the 2020 Sparkly Devil Memorial Scholarship